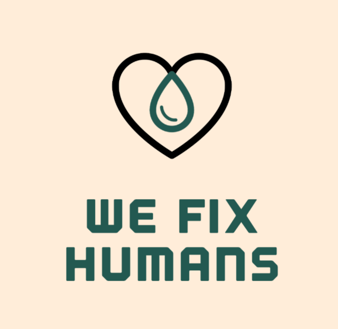 Expert Tips for Anti-Aging: Eat These 5 Foods for Longevity and Brain Power
NUTRITIONHEALTHFITNESS
According to experts,
Anti-aging goes far beyond your daily skin care regimen and remembering to wear sunscreen, experts say — the right diet can go a long way toward keeping you feeling and looking young.
That's because the foods we eat to fuel our bodies directly contribute to all aspects of our health — including longevity and cognitive function.
"With proper nutrition and focus on what the body needs, it is possible to avoid and in some cases reverse damage done from past negative consequences," triple-board certified Psychiatrist Dr. Raafat W. Girgis from Moment of Clarity.
"It is never too late — the body and brain are both designed to heal themselves," he said.
And while aging can't be avoided entirely, the gradual degrading of physiological functions and the risk for certain injuries and diseases can be warded off with the proper nutrients.
"A healthy diet helps to improve brain health and prevent cognitive decline," Lisa Young, Ph.D., R.D., a nutrition professor at New York University.
INTRODUCTION
As we age, maintaining our physical and cognitive health becomes essential. While skincare routines and sun protection are important aspects of anti-aging, experts suggest that our diet plays a vital role in keeping us feeling and looking young. The foods we consume directly contribute to our overall health, including longevity and cognitive function. In this article, we will explore five foods that are commonly suggested by experts to help rejuvenate and maintain a youthful glow, regardless of age.
1. Dark Leafy Greens:
Dark leafy greens such as kale, spinach, bok choy, Swiss chard, and broccoli are powerhouses of nutrition. They are packed with vitamins, minerals, and fiber, all while being low in calories. Moreover, these greens are associated with a slower cognitive decline, making them an excellent addition to any anti-aging diet. Additionally, they contain high levels of antioxidants like vitamin A and vitamin C, which help prevent cell damage. Broccoli, in particular, contains nitrates that provide anti-aging effects by improving circulation and blood flow.
2. Plant-based Oils:
Plant-based oils like olive oil and avocado oil are rich in essential nutrients, including fatty acids, monounsaturated fats, and antioxidants. These oils have been recognized for their ability to reduce the prevalence of Alzheimer's and dementia in certain populations. Incorporating them into your meals by drizzling them over salads, using them as a replacement for butter, or even using them to cook can boost brain power and provide numerous health benefits.
3. Beans and Legumes:
Beans and legumes are not only affordable and delicious but are also incredibly beneficial for anti-aging. Most beans and legumes are loaded with fiber, heart-health benefits, and are a top source of protein, complex carbohydrates, vitamins, and minerals. They are particularly valuable to the brain and nervous system due to their vitamin B content. In addition to supporting cognitive function, they have been proven to provide numerous health benefits and should be a regular part of an anti-aging diet.
4. Nuts:
Nuts are a nutrient-dense food that brings a range of health benefits to the table. Almonds, walnuts, pistachios, cashews, and Brazil nuts, to name a few, are packed with proteins, antioxidants, vitamins, minerals, and unsaturated fats. This combination of nutrients has been linked to maintaining a healthy heart and supporting brain function. Including a handful of nuts in your daily diet can aid in managing healthy cholesterol levels, prevent heart disease, and provide essential nutrients for anti-aging.
5. Fermented Foods:
Fermented foods, such as yogurt, have been widely recognized for their ability to promote gut health. These foods offer a range of health benefits, including anti-aging, anti-hypertensive, anti-inflammatory, anti-diabetic, anti-carcinogenic, and anti-allergenic activities. The gut has been referred to as the "second brain" by experts due to its network of nerves that correspond with the brain. Fermented foods contain high concentrations of beneficial probiotics, bacteria, vitamins, and minerals that contribute to overall health, skin health, and maintaining a healthy glow.
Conclusion:
Maintaining a balanced and healthy diet is an essential aspect of anti-aging and preserving cognitive function. Including these five foods in your diet can provide numerous benefits, improve brain health, prevent cognitive decline, and support overall longevity. Remember that it is never too late to make positive changes to your diet and that the body and brain are designed to heal themselves. By incorporating these expert-recommended foods into your meals, you can work towards a healthier, more youthful you.